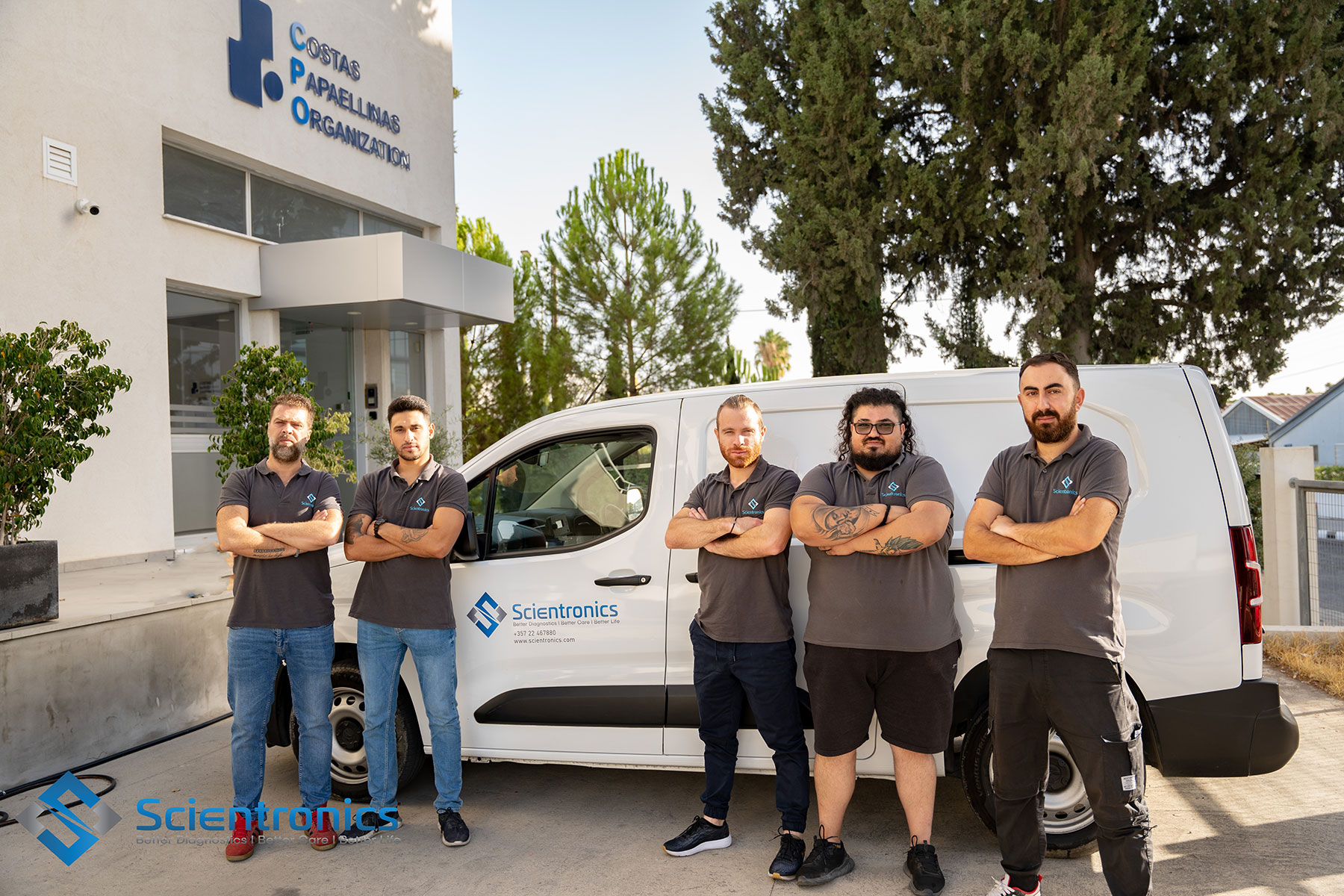 The Company's Logistics Department plays an important role in ensuring the delivery of goods and is considered as an integral part of a modern-day organization. It is considered to be the complete process involving planning, managing and controlling the flow of goods and services, information, real-time data and human resources. The logistics process consists of the process of integration of several aspects such as material handling, warehousing, information, transportation, packaging and inventory.
Our warehouses, as well as the cold-rooms and freezers, are temperature controlled through wireless dataloggers, with set alarms for temperature deviations, and temperatures are logged automatically 24-7 through the logistics datalogger software.
The Company's cold vans used for transport of goods are temperature tested and calibrated throughout the year and all seasons, to ensure their regulated temperature for transport of refrigerated products and transport of dry ice accompanied products.
Our logistics department is entrusted with the responsibilities of ensuring that the entire process of logistics is maintained and developed in accordance with the goals of the business. The tasks of the logistics department involve storage, distribution, warehousing, movement of goods from one place to another (internally or externally), tracking and delivery of goods. It includes a complete process of planning, managing, controlling and coordination to make sure that the goods reach the right place, at the right time, for the right cost and in a right condition. The various tasks performed by the department are summarized as follows:
Ensuring all the requirements of the customers are met on time in an efficient and safe manner.
Coordinates with third party logistics.
Ensures that there is a safe and timely dispatch of goods.
Drafts plans, policies and procedures for successful implementation of the logistics system.
Ensures that the business goals of the organization are in synchronization with logistics system.
Creates and maintains customer relations.
Maintains coordination with customers, service providers and transport carriers.
Ensures timely supply of goods and monitoring of inventories.
Follows all procedures according to the Company's QC Manual, as well as all Health and Safety regulations followed by the Company.
Meet Our Logistics Team